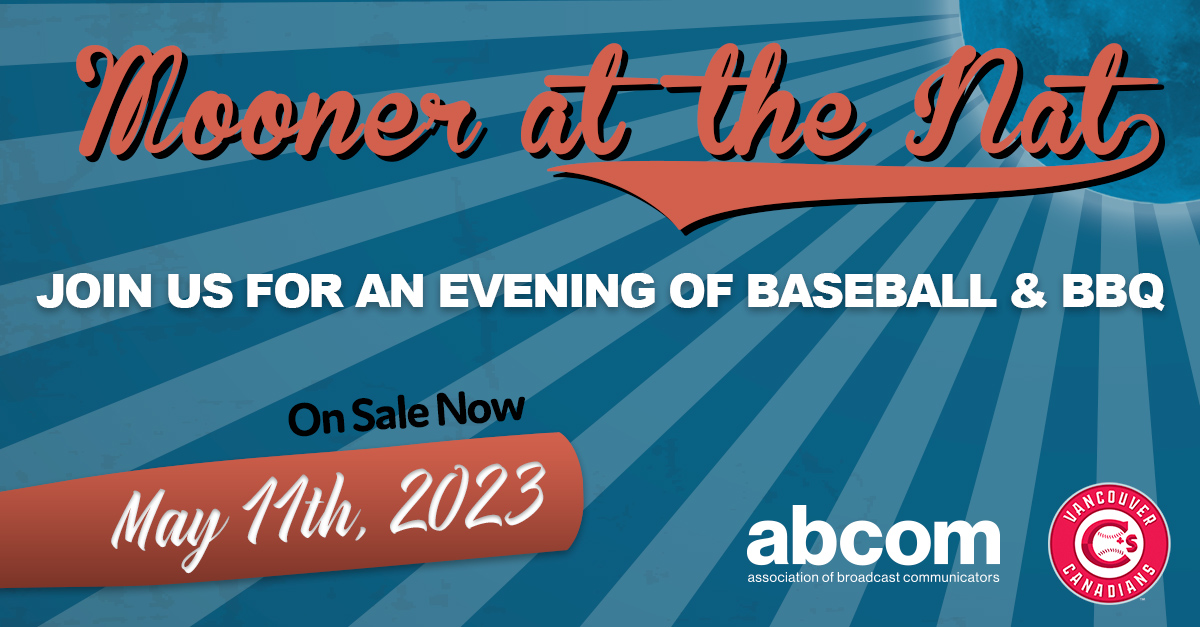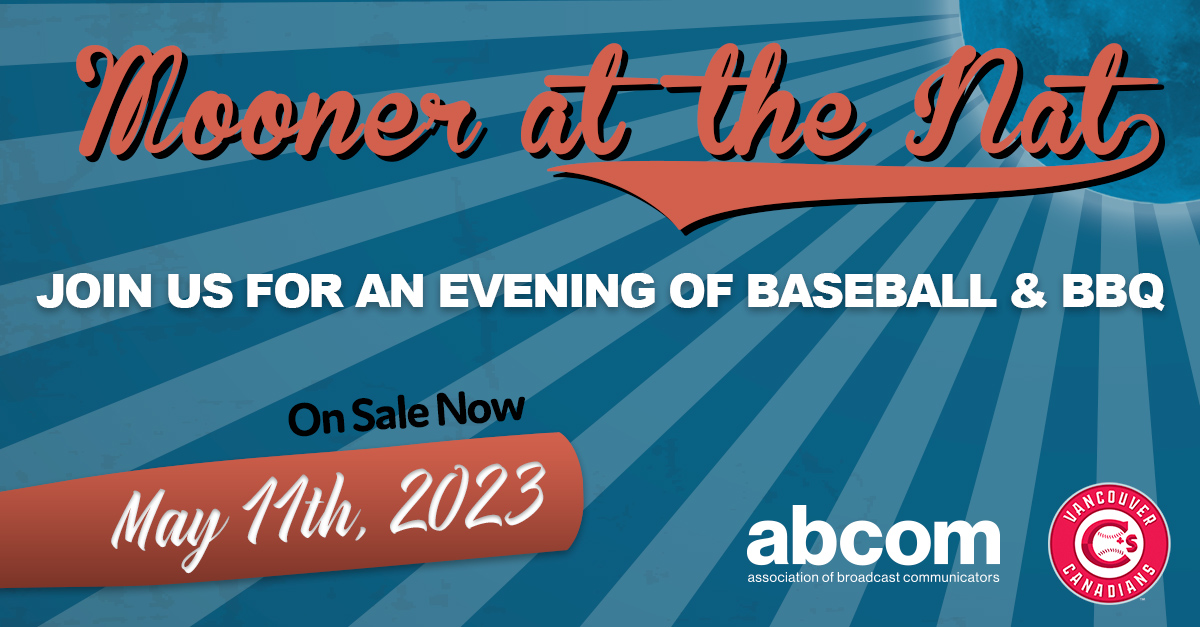 ABCOM Mooner at the Nat
Deadline to buy tickets is April 28th at 4pm! Buy tickets now!
We would like to invite you to join us on May 11th to kick off the spring with a Vancouver classic! This year the 'Nooner at the Nat' will take place on the evening of May 11th. As such, it will be referred to as the 'Mooner at the Nat'! We hope no one takes this cheeky re-brand too literally.
On May 11th, ABCOM will take over the TELUS BBQ zone for some delicious grilled food, cold drinks, and of course, some baseball!
Sponsorship opportunities available! Reach out to Kevin Crosson (Kevin.Crosson@theScore.com) to learn more.